Halloween has passed, but any time of year financial treats can turn into tricks. Some options may seem good on the surface. But, if not handled properly, they can have long-lasting negative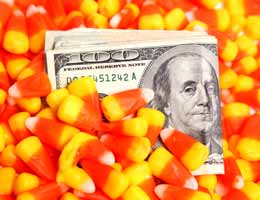 consequences.
The next couple of weeks I'll be sharing a few financial moves that can work against you as shared by the National Foundation for Credit Counseling (NFCC)
Discontinuing the use of credit

Treat:Living on a cash basis means that you never overspend or pay interest on your purchases. Typically, people who pay with cash save 20 percent over those who charge their goods and services.
Trick:At some point in their life, most people will need access to credit. Consumers will be well-served by creating a thick and positive credit file. To do so, it is necessary to have at least three open and active lines of credit.

Automatic bill paying

Treat:Arranging for your payments to be sent to creditors before the due date means you'll never have a late fee or a dinged credit report.
Trick:If you neglect to balance your check register and the automatic payment results in an overdraft, you've defeated the purpose.

Bundling of services

Treat:Consumers can often enjoy a significant savings if they use the same provider for their land phone, cell phone, cable and Internet services.
Trick:If you use the savings from the bundling of services for a larger, more expensive plan than you really need, it's no savings at all.

Co-signing on a loan

Treat:You can help another person establish credit, rebuild credit, or purchase something beyond what they could on their own credit worthiness.
Trick:The co-signer and primary borrower are equally responsible for payment of the loan. As well-meaning as people are, things happen. Never co-sign on a loan unless you can afford to solely take over the payments.

Balance transfers

Treat:With a lower interest rate, you can repay the debt sooner and save the money you would have paid with the higher APR.
Trick:Faulty thinking leads you to believe that since the interest rate on the new card is so low, it won't hurt to charge a few things. Before you know it, the introductory period with the low rate has expired, and not only is your original balance not paid off, but it's higher than when you began.
Consumers should thoroughly research and fully understand the risks and benefits to any financial decision they make. Simply because an offer sounds appealing, doesn't mean it is.